Mozart's Opera


the Abduction from the Seraglio


from The Hungarian State Opera & The Palace of Arts Budapest
24 & 25 March 2012.
Royal Opera House Muscat, Oman.
The 230 years old famous Mozart's opera The Abduction from the Seraglio was presented at the Royal Opera House Muscat by The Hungarian State Opera in cooperation with The Palace of Arts Budapest, two leading Hungarian cultural organizations.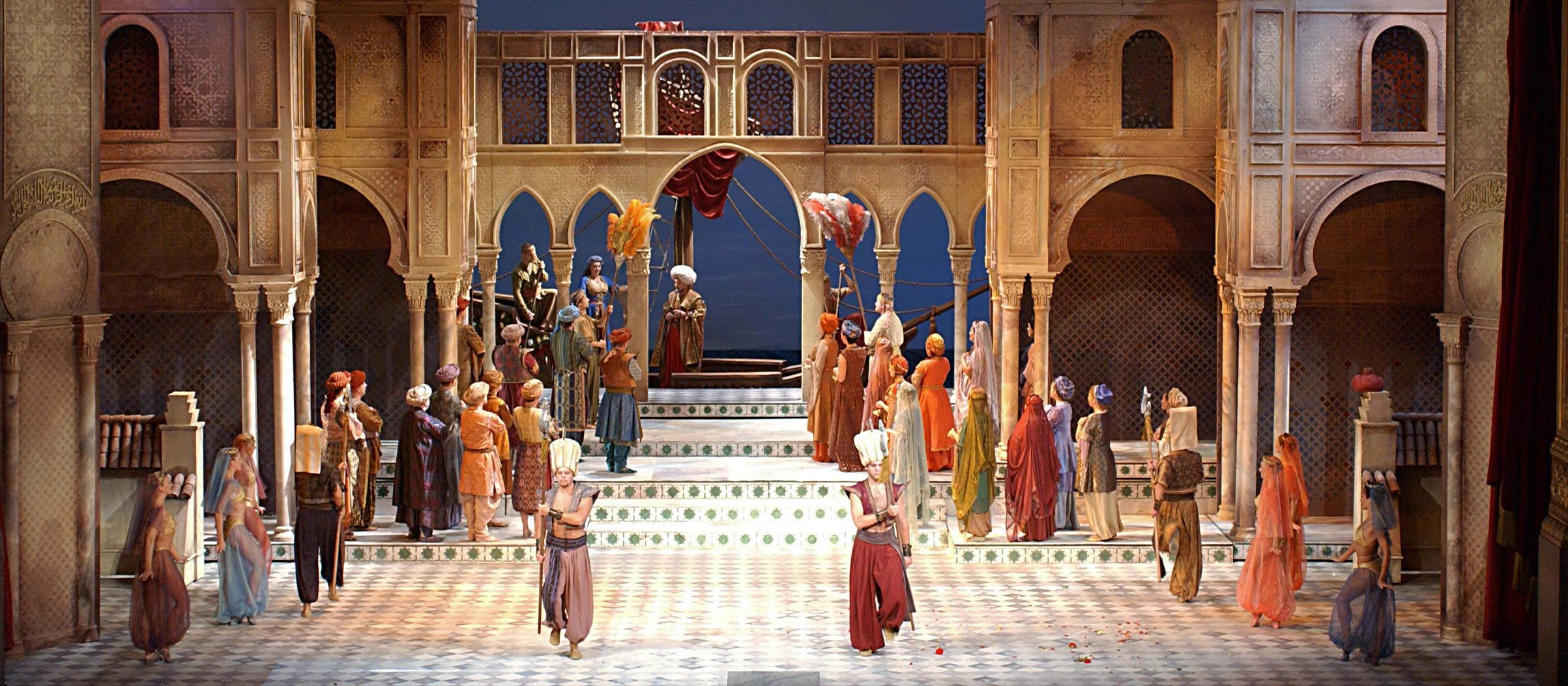 Photo by – Photographer's Name
The particularly high-acclaim performance was the first-ever Mozart's Opera presented in the Sultanate of Oman which was followed each night by standing ovation from a very appreciative audience.
[unex_ce_button id="content_2zl650u9x" button_text_color="#ffffff" button_font="custom_one" button_font_size="26px" button_width="full_width" button_alignment="left" button_text_spacing="15px" button_bg_color="#000000" button_padding="120px 0px 120px 0px" button_border_width="0px" button_border_color="#000000" button_border_radius="0px" button_text_hover_color="#ffffff" button_text_spacing_hover="15px" button_bg_hover_color="#2d2d2d" button_border_hover_color="#000000" button_link="/arabesque/events/events-opera/" button_link_type="url" button_link_target="_self" has_container="" in_column=""]MORE OPERA EVENTS[/ce_button]