An Evening with Seasons

Gidon Kremer & Kremarata Baltica Chamber Orchestra
World acclaimed violinist, Gidon Kremer accompanied with his orchestra, the Grammy Award winner, Kremarata Baltica Chamber Orchestra, performed for the first time in four different cities of three countries of the Middle East in October 2014.
Thursday, 23 October 2014
Alexandria Opera House – Sayed Darwish Theatre
–
Friday, 24 October 2014
Cairo Opera House, Main Hall
–
Tuesday, 28 October 2014
Abu Dhabi Theatre – Breakwater
–
Thursday, 30 October 2014
Royal Opera House Muscat
The concert tour was titled "An Evening with Seasons", in which a very selective program, the Season pieces by Vivaldi, Piazzolla and Glass were performed.
The concert began with an arrangement for the vibraphone and the string orchestra of Vivaldi's Summer concerto from the Four Seasons, arranged and played on the vibraphone by Andrei Pushkarev, an Ukrainian renowned vibraphonist. Then Kremer captivated the audience by his extravagant playing on his Stradivari violin for Piazzoll's Four Seasons of Buenos Aires. The concert ended with Glass' American Four Seasons played by Kremer on the solo violin with Kremerata Baltica Chamber Orchestra accompanied by a spectacle video projection by Rimas Sakalauskas which interpreted the music and attracted the audience.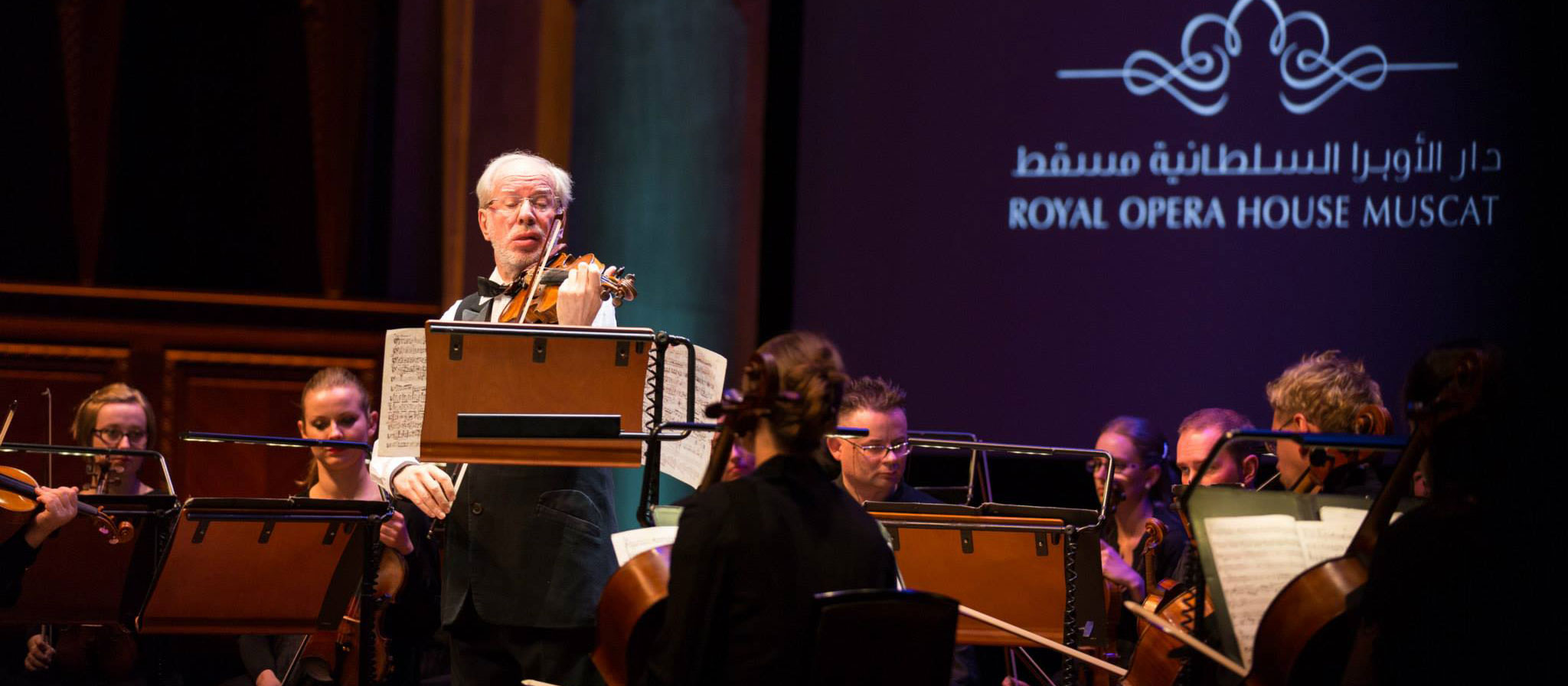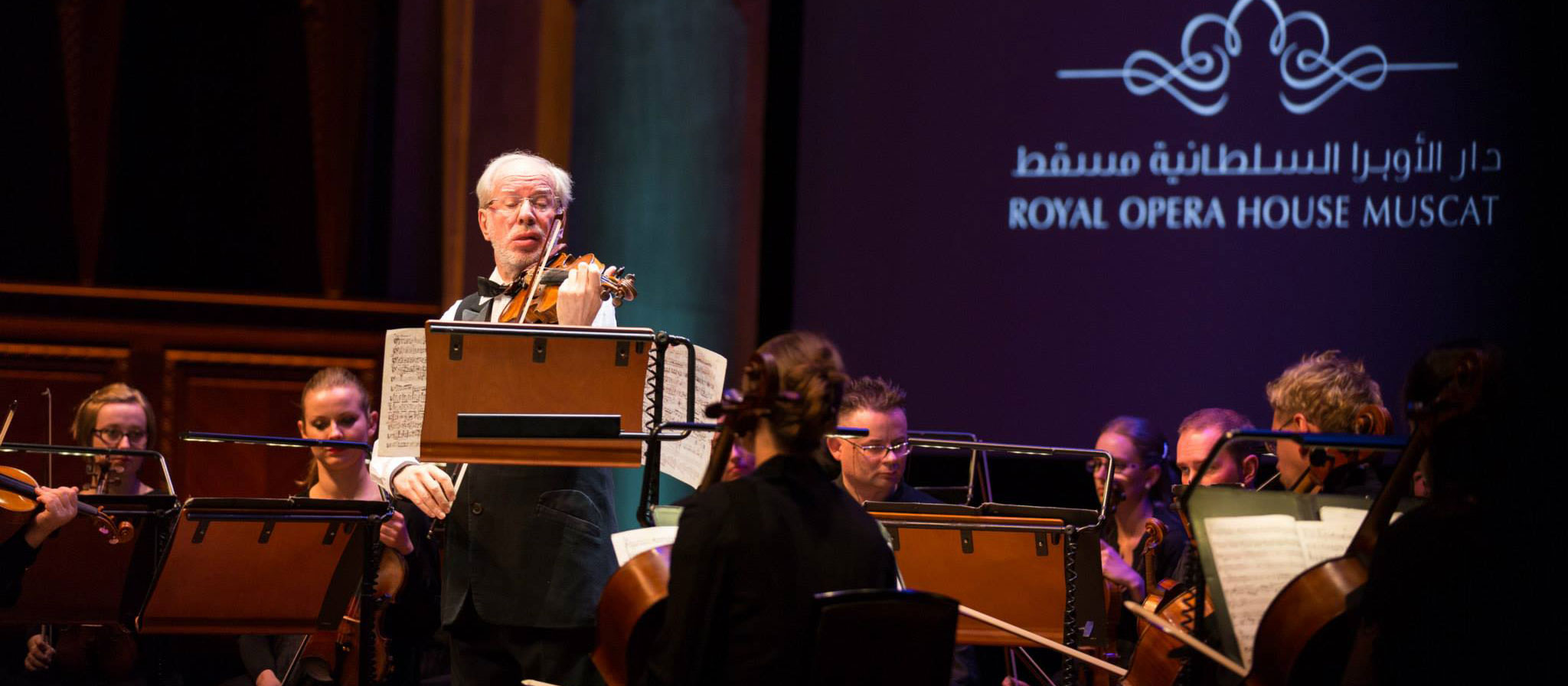 The tour consisted of four concerts: two concerts in Egypt: one in at the main hall of the Cairo Opera House and the other one in Alexandria Opera House "Sayed Darwish Theater". Then the orchestra flied to perform in Abu Dhabi Breakwater Theatre. The tour ended in Royal Opera House Muscat.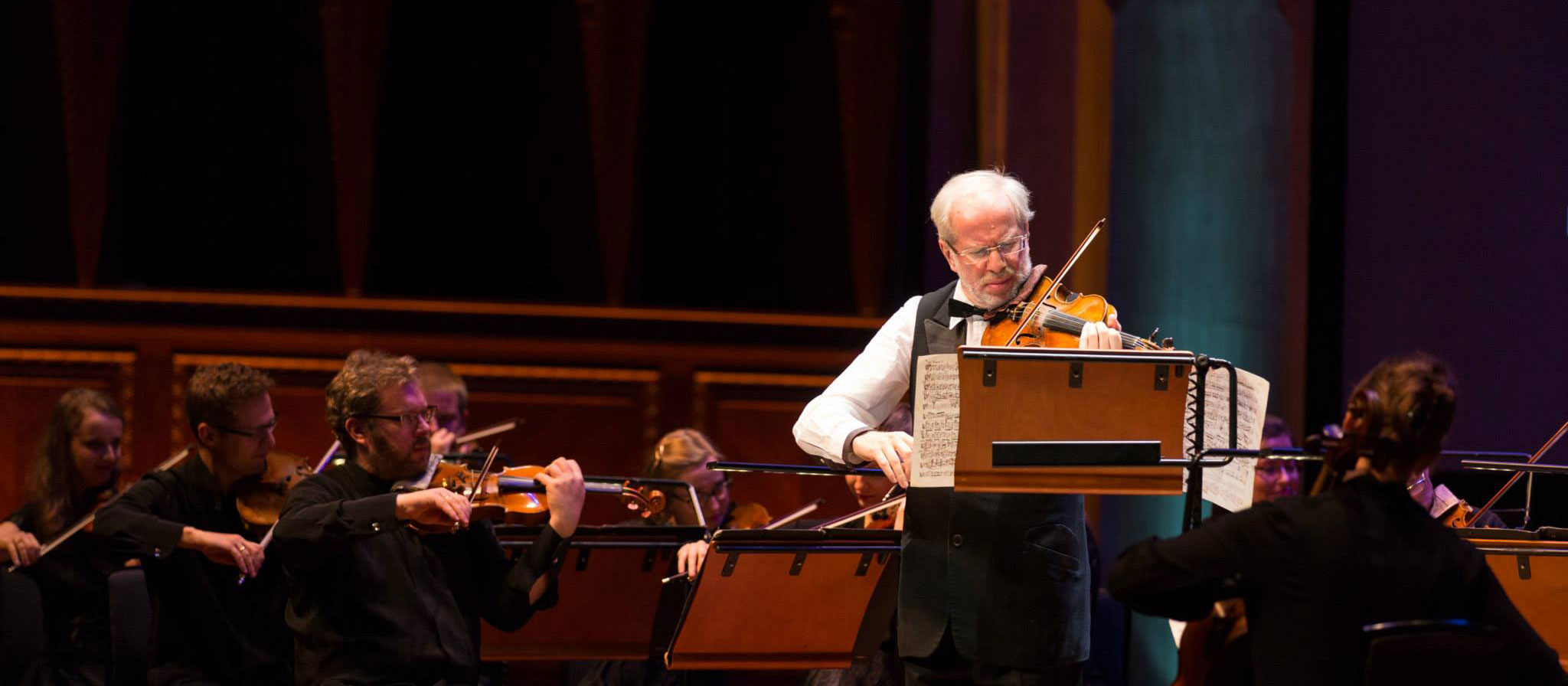 [unex_ce_button id="content_2zl650u9x" button_text_color="#ffffff" button_font="custom_one" button_font_size="26px" button_width="full_width" button_alignment="center" button_text_spacing="15px" button_bg_color="#000000" button_padding="120px 0px 120px 0px" button_border_width="0px" button_border_color="#000000" button_border_radius="0px" button_text_hover_color="#ffffff" button_text_spacing_hover="15px" button_bg_hover_color="#2d2d2d" button_border_hover_color="#000000" button_link="http://arabesqueint.com/events/events-orchestra/" button_link_type="url" button_link_target="_self" has_container="" in_column=""]MORE ORCHESTRA EVENTS[/ce_button]