Yasser Abdel Rahman

with the Budapest Symphony Orchestra (MAV)
Award-winning Egyptian composer and musician Yasser Abdel Rahman wowed audiences when he performed a selection of his best-known compositions at the Royal Opera House Muscat.
6. December 2012
Royal Opera House Muscat, Oman
Yasser Abdel Rahman not only conducted the orchestra but also performed the violin solo parts, adding lots of improvisation. The concert included rababas (folkloric string instrument), mezmar (wind instrument), nay (kind of flute) and kanoon (string instrument), played by six folkloric musicians who do not read music and perform without scores. They were joined by 14 professional oriental musicians performing the oud (kind of lute), guitar and Arabic percussion, in addition to drums and piano. The oriental music combined with the big symphonic orchestra gave a unique flavour to the evening. The program included a selection from Yasser Abdel Rahman's film and television scores such as Ayyam El-Sadat (The Days of Sadat), Nasser 56, HeyaFawda (The Chaos), Laylat Al-Baby Doll (The Baby Doll Night), Faris Bila Jawad (Horseless Knight) and Al Mal Wal Banoun (Wealth and Children).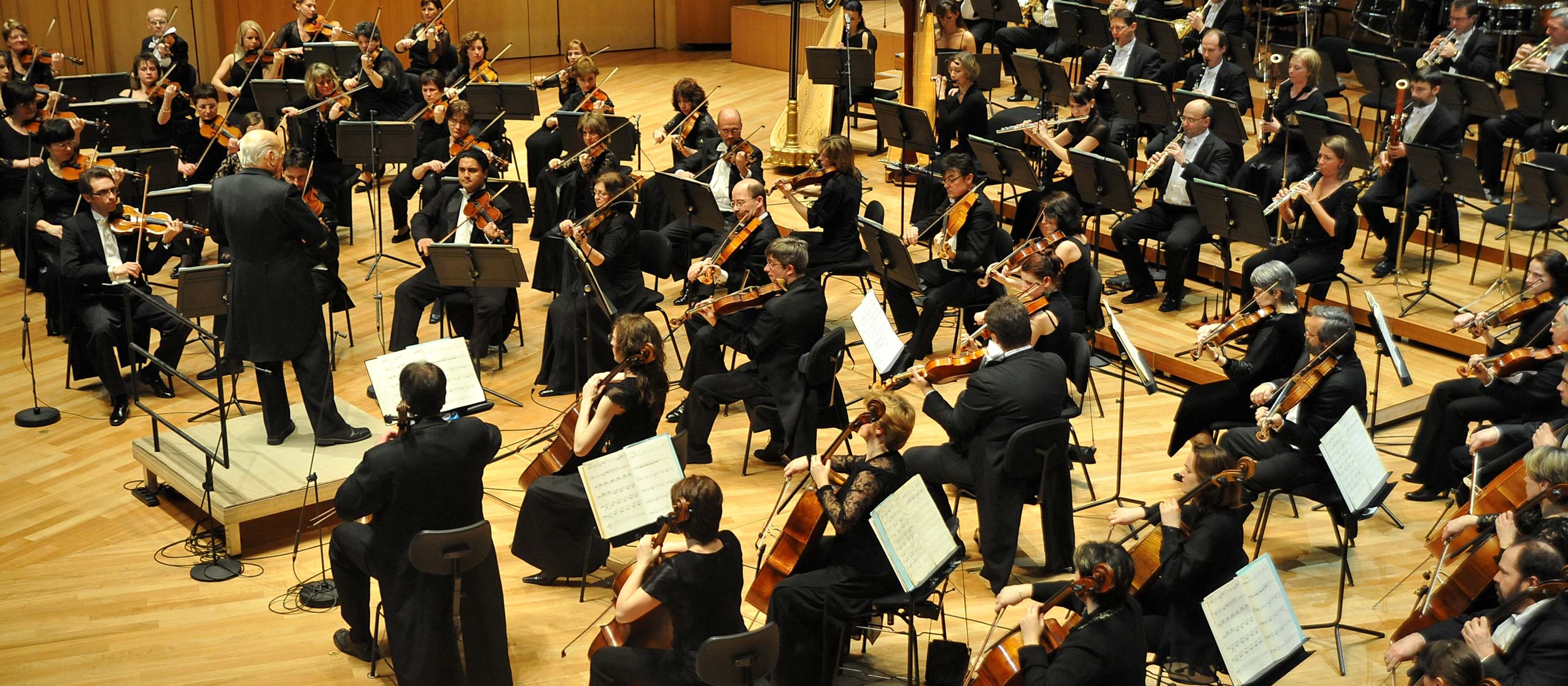 The MAV Symphony Orchestra has a unique origin. Established after World War II in 1945 by the Hungarian State Railways, the rolling orchestra and opera house carried music and operas to the destroyed towns all over the country. Today, the orchestra counts ninety professional musicians and is ranked among the best professional orchestras in Hungary. The orchestra has developed a wide-range repertoire from Baroque music to works by contemporary composers. It has performed with internationally renowned conductors such as Lamberto Gardelli, Kobayashi Ken-Ichiro, Franco Ferrara, Carlo Ponti Junior as well as soloists such as Luciano Pavarotti, Plácido Domingo and José Carreras (MAV participated to the legendary Three Tenors concerts).
[unex_ce_button id="content_2zl650u9x" button_text_color="#ffffff" button_font="custom_one" button_font_size="26px" button_width="full_width" button_alignment="left" button_text_spacing="15px" button_bg_color="#000000" button_padding="120px 0px 120px 0px" button_border_width="0px" button_border_color="#000000" button_border_radius="0px" button_text_hover_color="#ffffff" button_text_spacing_hover="15px" button_bg_hover_color="#2d2d2d" button_border_hover_color="#000000" button_link="https://arabesqueint.com/events/events-orchestra/" button_link_type="url" button_link_target="_self" has_container="" in_column=""]MORE ORCHESTRA PROJECTS[/ce_button]