Drums United

– Worldbeat –
African drums, dance, oriental percussion, Japanese taiko's, venezuelan percussion, cuban rumba's and much more. It all comes together in Drums United's thrilling new show Worldbeat!
Drums United is an explosive and exciting world-percussion group led by multi awarded drummer Lucas van Merwijk, that brings together rhythms and percussionists from all directions.
Drums United is made up of 7 percussionists, from four continents and seven different countries and is much more than just a drum group. It's a smoking live band that not only gives the audience an opportunity of listening and watching top players, but also imparts the underlying message that people from widely varying nationalities can work well together.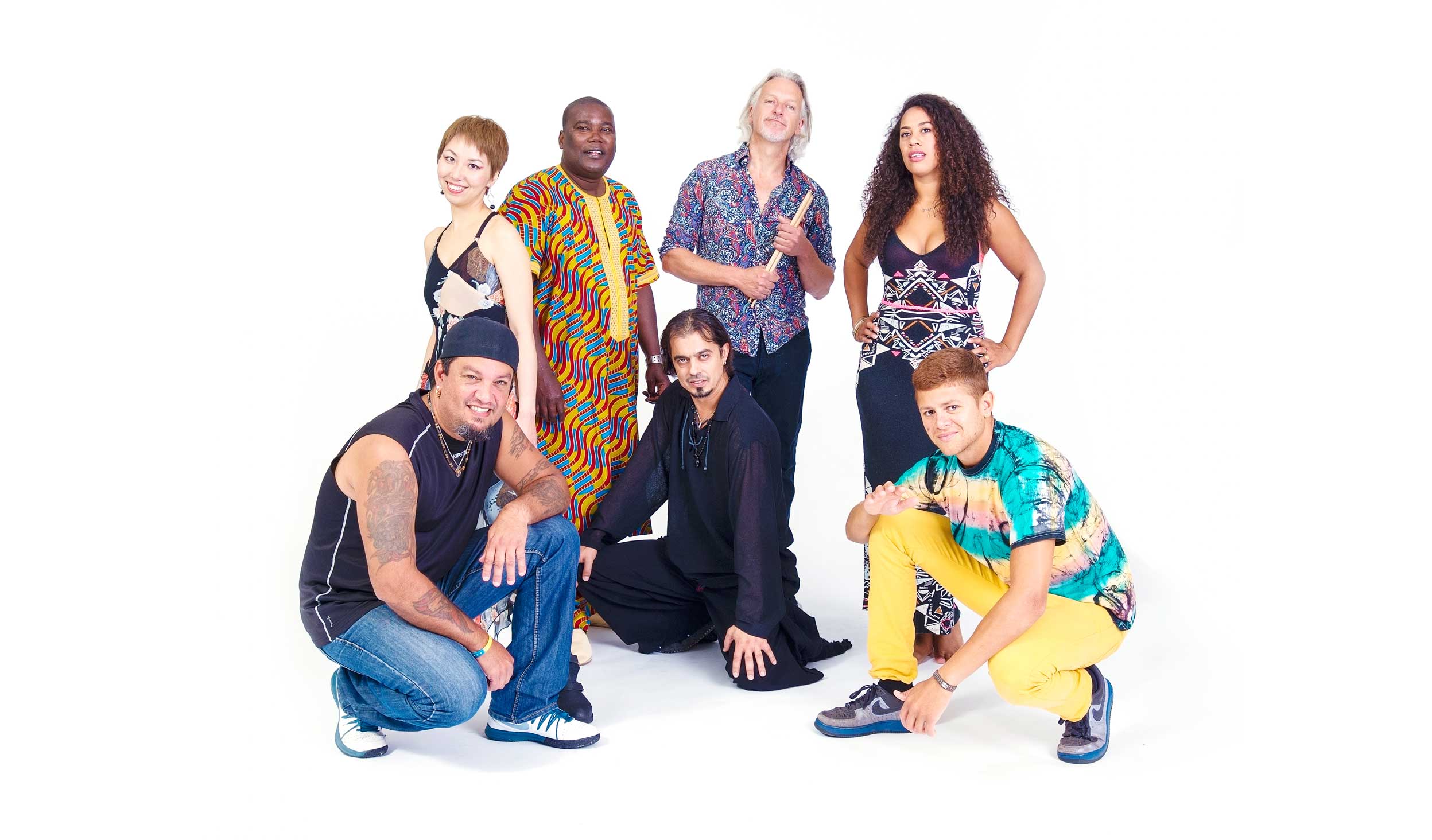 [unex_ce_button id="content_2zl650u9x" button_text_color="#ffffff" button_font="custom_one" button_font_size="26px" button_width="full_width" button_alignment="center" button_text_spacing="15PX" button_bg_color="#000000" button_padding="120px 0px 120px 0px" button_border_width="0px" button_border_color="#000000" button_border_radius="0px" button_text_hover_color="#ffffff" button_text_spacing_hover="15PX" button_bg_hover_color="#2d2d2d" button_border_hover_color="#000000" button_link="/artists/" button_link_type="url" button_link_target="_self" has_container="" in_column=""]MORE ARTISTS[/ce_button]