Giselle

Teatro alla Scala Ballet Company
The first ballet performance ever in the history of Kuwait, was presented by none other than the world class ballet company of Teatro alla Scala di Milano!
7. - 9. January 2020
Sheikh Jaber Al-Ahmed Cultural Centre
A tale of love, betrayal and redemption set amid joyous peasant celebrations and the pallid host of Wilis, as fascinating as they are ruthless: Giselle, the romantic ballet par excellence, continues to attract audiences with its contrast between a sunny world and a dark and terrible kingdom inhabited by spirits. The peasant girl Giselle and Prince Albrecht are two paradigmatic roles in the academic repertoire. As the choreography unfolds, the principals are required to vary the technical and expressive register from carefree jollity to despair, from easy-going self-assuredness to the awareness that life has no purpose without love. Giselle encompasses all the elements of the romantic ballet: La Scala's Ballet Company will perform once again the unforgettable Coralli-Perrot choreography in the revival by Yvette Chauviré who, through her sophisticated interpretation of roles such as Giselle, has celebrated the classical tradition in all its purity. In her version of Giselle, performed at La Scala for the first time in 1950, it was Chauviré herself who starred as the ill-fated peasant girl who dreamt of love and loved to dance. And all this is enriched by the settings by Aleksandr Benois that are held in the Scala's repertoire. Giselle, protagonist of the recent Scala seasons and international tours, is now staged as an homage to Yvette Chauviré herself, extraordinary artist recently died.
Teatro alla Scala Ballet Company
Director Frédéric Olivieri | Giselle Ballet in two acts by Jules-Henry Vernoy de Saint-Georges from Théophile Gautier
Choreography Jean Coralli – Jules Perrot | Choreographic restaging Yvette Chauviré | Music Adolphe Adam
Set and costumes design Aleksandr Benois | Elaborated by Angelo Sala and Cinzia Rosselli
Hungarian State Opera Orchestra – Conductor David Coleman
Production: Teatro alla Scala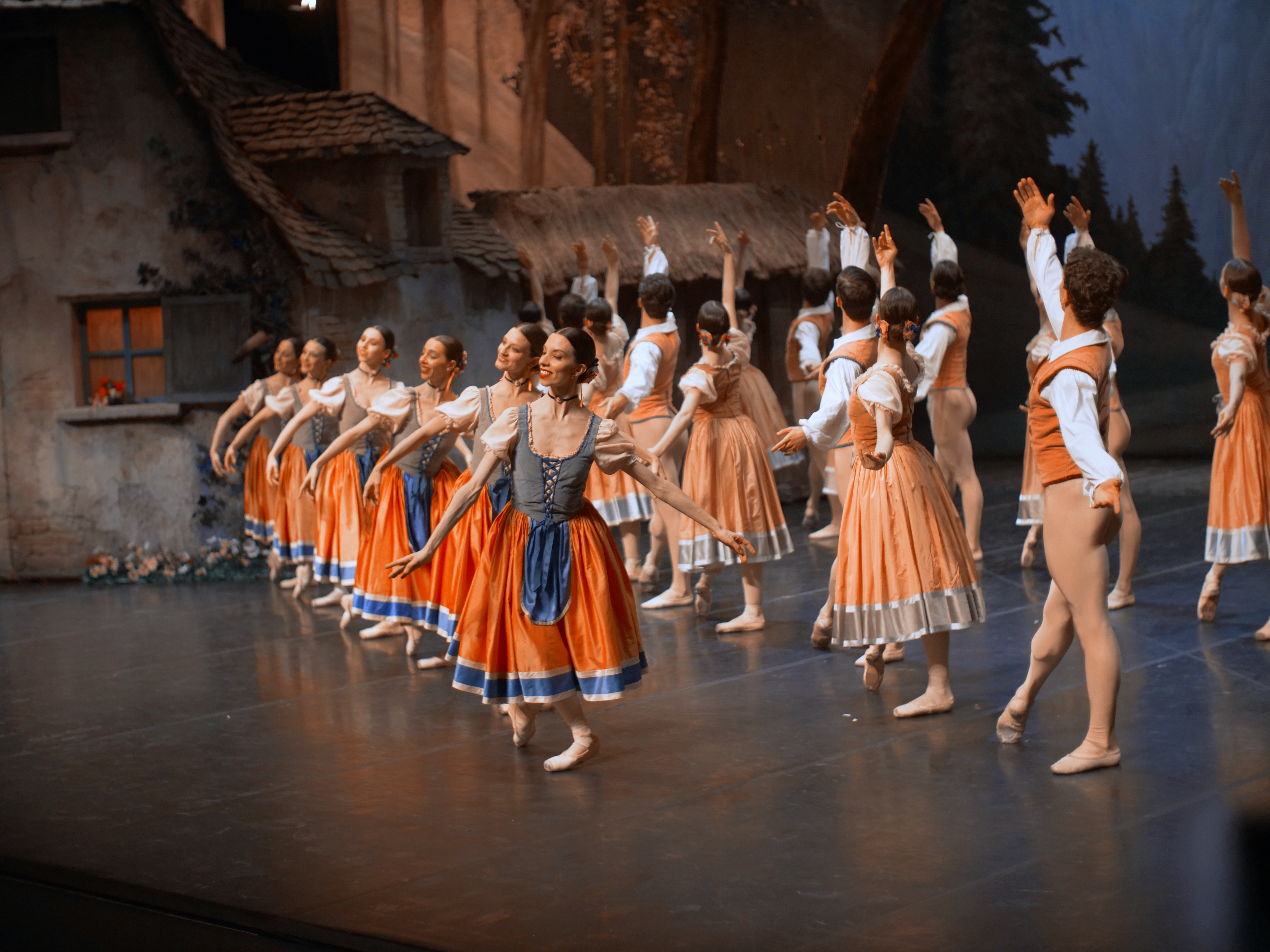 Picture credit: Abdallah Deniwar
[unex_ce_button id="content_2zl650u9x" button_text_color="#ffffff" button_font="custom_one" button_font_size="26px" button_width="full_width" button_alignment="left" button_text_spacing="15px" button_bg_color="#000000" button_padding="120px 0px 120px 0px" button_border_width="0px" button_border_color="#000000" button_border_radius="0px" button_text_hover_color="#ffffff" button_text_spacing_hover="15px" button_bg_hover_color="#2d2d2d" button_border_hover_color="#000000" button_link="http://arabesqueint.com/?p=244" button_link_type="url" button_link_target="_self" has_container="" in_column=""]MORE DANCE PROJECTS[/ce_button]