Ibn Battuta

The Winged Traveller 1
In collaboration with the Royal Opera House Muscat and under the patronage of the Ministry of Commerce & Commissioner General of Oman's Pavilion at the Expo Milan 2015 supported by the Ministry Of Tourism, Oman Airport Management Company, Oman Arab Bank, Oman Air & Duqm Special Economic Zone Authority.
30. & 31. May 2015, Royal Opera House Muscat
25. & 26. July 2015, Expo Milan 2015

Dramaturge & Poems – Saad Al Qlaiey
Poems – Nader Salah Eldin & Omani Scene Poems – Dr. Saleh Alfahdi
Costume Designer – Dina Nadeem
In the role of Ibn Battuta senior – ​Abdelrahman Abou-Zahra
Composer – Hisham Gabr
Choreographer & Director – Walid Aouni
In an attempt to authentically reflect the heterogeneity of Arabic culture on stage, we have chosen to involve artists from a variety of countries and backgrounds. This includes three writers who contributed to the creation of the show's libretto: two from Egypt and one from Oman; an Egyptian composer who wrote the score after studying and selecting an array of different musical styles from around the Arab world; a choir composed of performers from Lebanon, Egypt and Iraq; singers from Oman, Egypt and Lebanon; oriental musicians from Egypt and Oman; the selection of a famed Italian orchestra, which ties into our mission of presenting this production at the EXPO Milan 2015.
It is a core value of Arabesque International to encourage intercultural understanding and to build bridges between people; therefore it is also our goal to reflect these principles in the performances we present to the public. On this occasion, as the concept of "travel" gives an ideal opportunity to gently weave together the many nuances of different cultures, we have selected this topic as bonding leitmotif. The challenge of this production was taken on three years ago, where we intentionally selected one of the most important travelers in the history of mankind as a guide for this evolving musical show, and as the champion of this important message.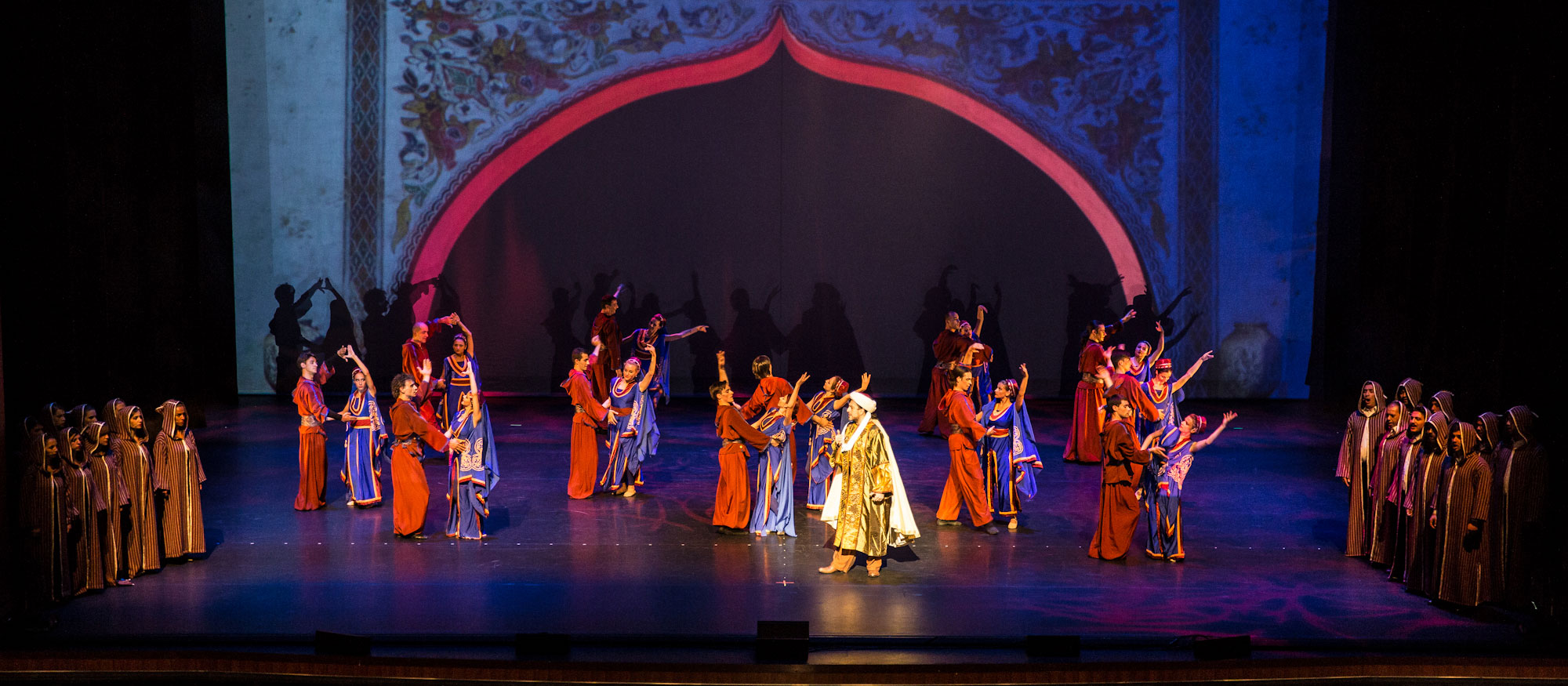 Images courtesy of Khalid AlBusaidi, ROHM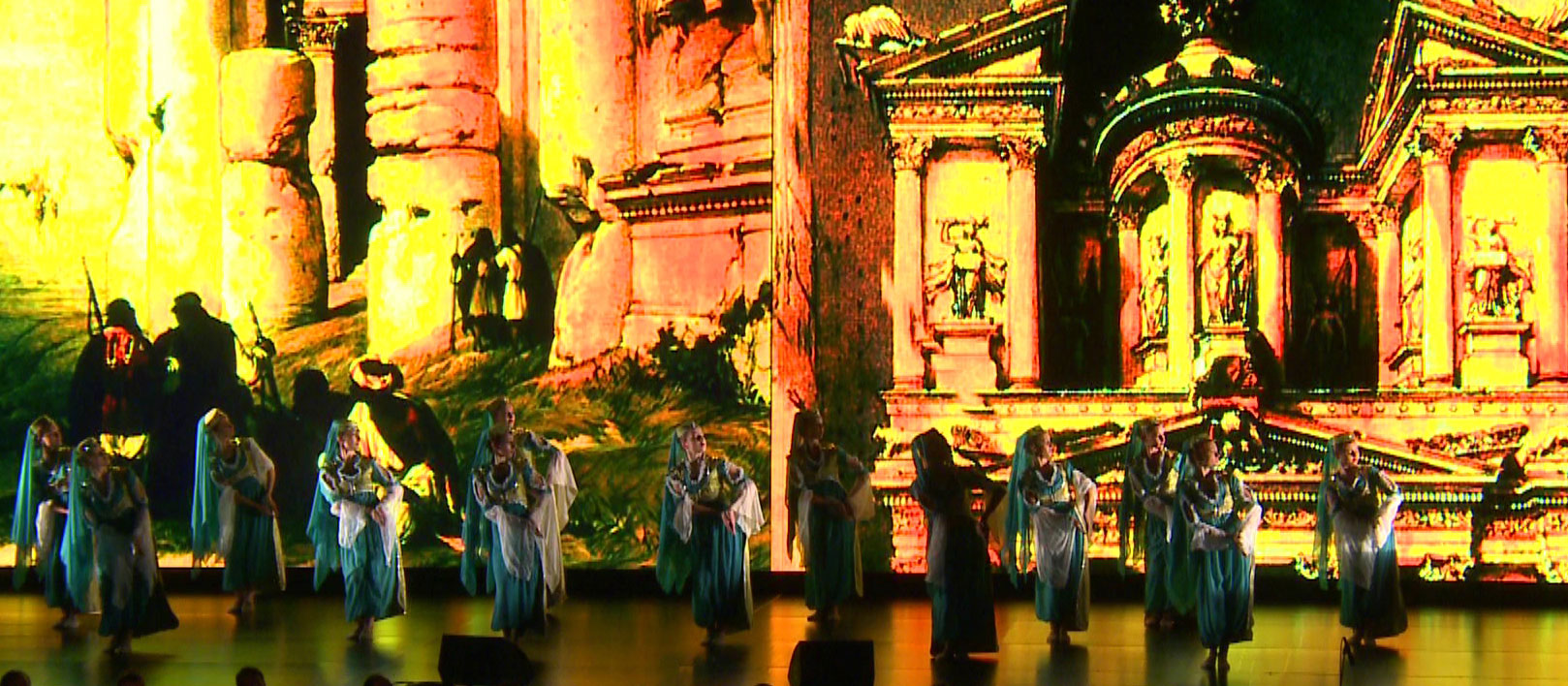 Images courtesy of Arabesque International
[unex_ce_button id="content_2zl650u9x" button_text_color="#ffffff" button_font="custom_one" button_font_size="26px" button_width="full_width" button_alignment="center" button_text_spacing="15px" button_bg_color="#000000" button_padding="120px 0px 120px 0px" button_border_width="0px" button_border_color="#000000" button_border_radius="0px" button_text_hover_color="#ffffff" button_text_spacing_hover="15px" button_bg_hover_color="#2d2d2d" button_border_hover_color="#000000" button_link="/events/events-musicals/" button_link_type="url" button_link_target="_self" has_container="" in_column=""]MORE MUSICALS PROJECTS[/ce_button]