Julia Dumna
by Enana Dance Theater
Enana Dance Theater took on the task of reviewing the pages of Arab history, and especially of women who took part in its making.
Celebrating Manama as Capital of Arab Culture 2012 (Closing Event)
28. December 2012
Manama Cultural Hall, Bahrain
The dance drama Julia Dumna is one of the works that portrays the active role of Arab women through the ages.The show attempts, through a combination of drama, dance and expression, to take the audience outside the framework of time and place, to feel the depth of Arab history, by highlighting the life of an Arab princess - Julia Dumna.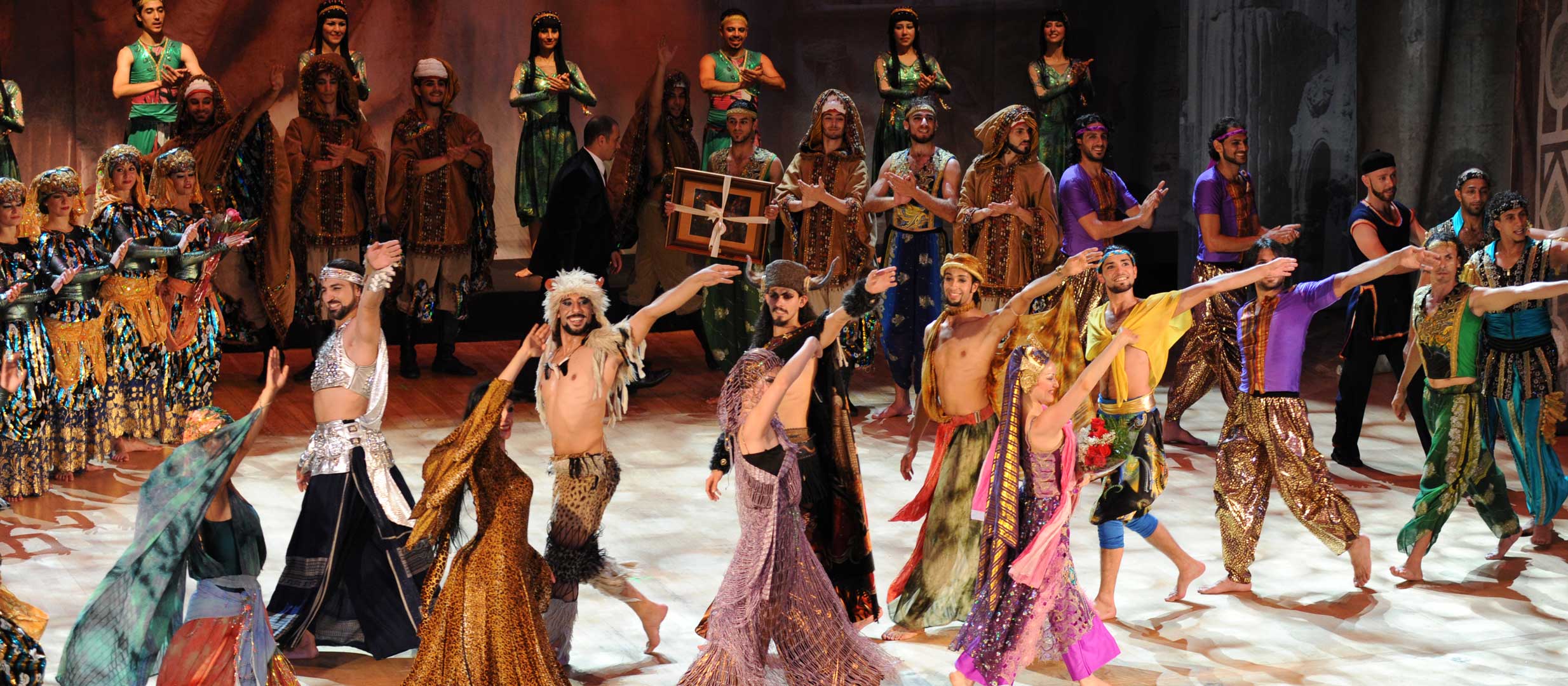 Enana Dance Theater was established in Syria in 1990 and was the first company to perform theatrical dance in Syria. Since its establishment, it has presented multiple theatrical dance works for the stage, television and film. The Enana Troupe has its own artistic direction team that researches Arabic history and culture to present Syrian and Arabic folklore through a style that matches the spirit of today. Enana blends reality and fiction in its performances as well as ancient and modern history to present traditional dance and folklore while incorporating the beauties and disciplines of classical dance. Enana's music relies on mixing oriental melodies with western beats, keeping its local uniqueness without ruling out modernity.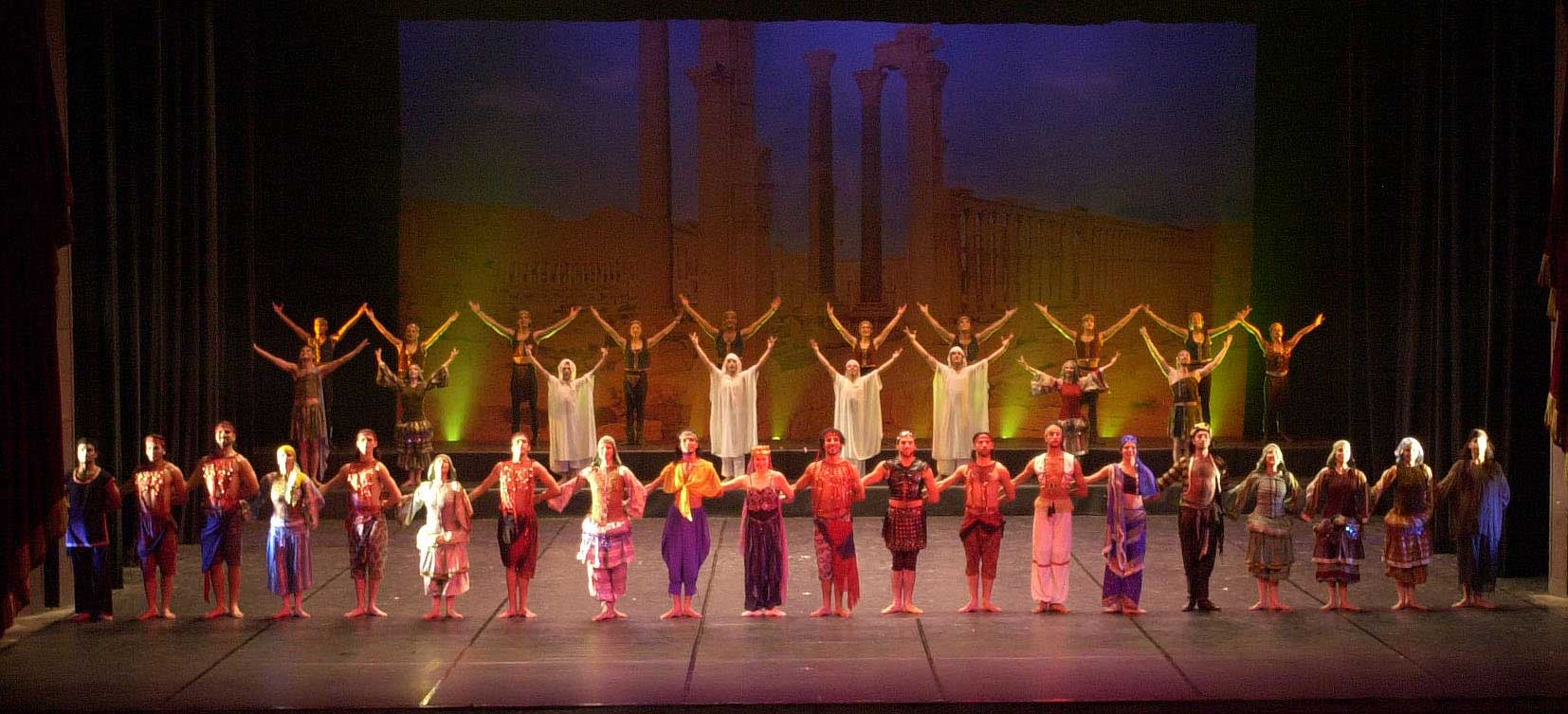 [unex_ce_button id="content_2zl650u9x" button_text_color="#ffffff" button_font="custom_one" button_font_size="26px" button_width="full_width" button_alignment="left" button_text_spacing="15px" button_bg_color="#000000" button_padding="120px 0px 120px 0px" button_border_width="0px" button_border_color="#000000" button_border_radius="0px" button_text_hover_color="#ffffff" button_text_spacing_hover="15px" button_bg_hover_color="#2d2d2d" button_border_hover_color="#000000" button_link="http://arabesqueint.com/events/events-dance/" button_link_type="url" button_link_target="_self" has_container="" in_column=""]MORE DANCE PROJECTS[/ce_button]