"Pablo Sosa & Mariela Maldonado added complicated lifts to their numbers and daring speed, their legs cutting and diving the air like machetes" - The New York Times
14. October 2019
Mona El Shazly Show
17. October 2019
Marriott Dead Sea Resort & Spa - Friends of Jordan Festivals
21. & 22. October 2019
City of Culture Tunis - Tunis Opera House
Argentina's leading tango dance company "Tango Legends" lets many hearts skip a beat during their 2019 MENA region tour, organized by Arabesque International. The company is founded by Mariela Maldonado & Pablo Sosa, who are also the lead dancers and choreographers of the show.
The Arab region tour included Egypt, Jordan and ended in Tunisia. In all three countries the ensemble received standing ovations and was so well received, that the dancers always invited the audience on stage to perform the tango themselves after each of their breathtaking shows.
The group was featured on MENA wide renowned television show of celebrity presenter Mona Al Shazly.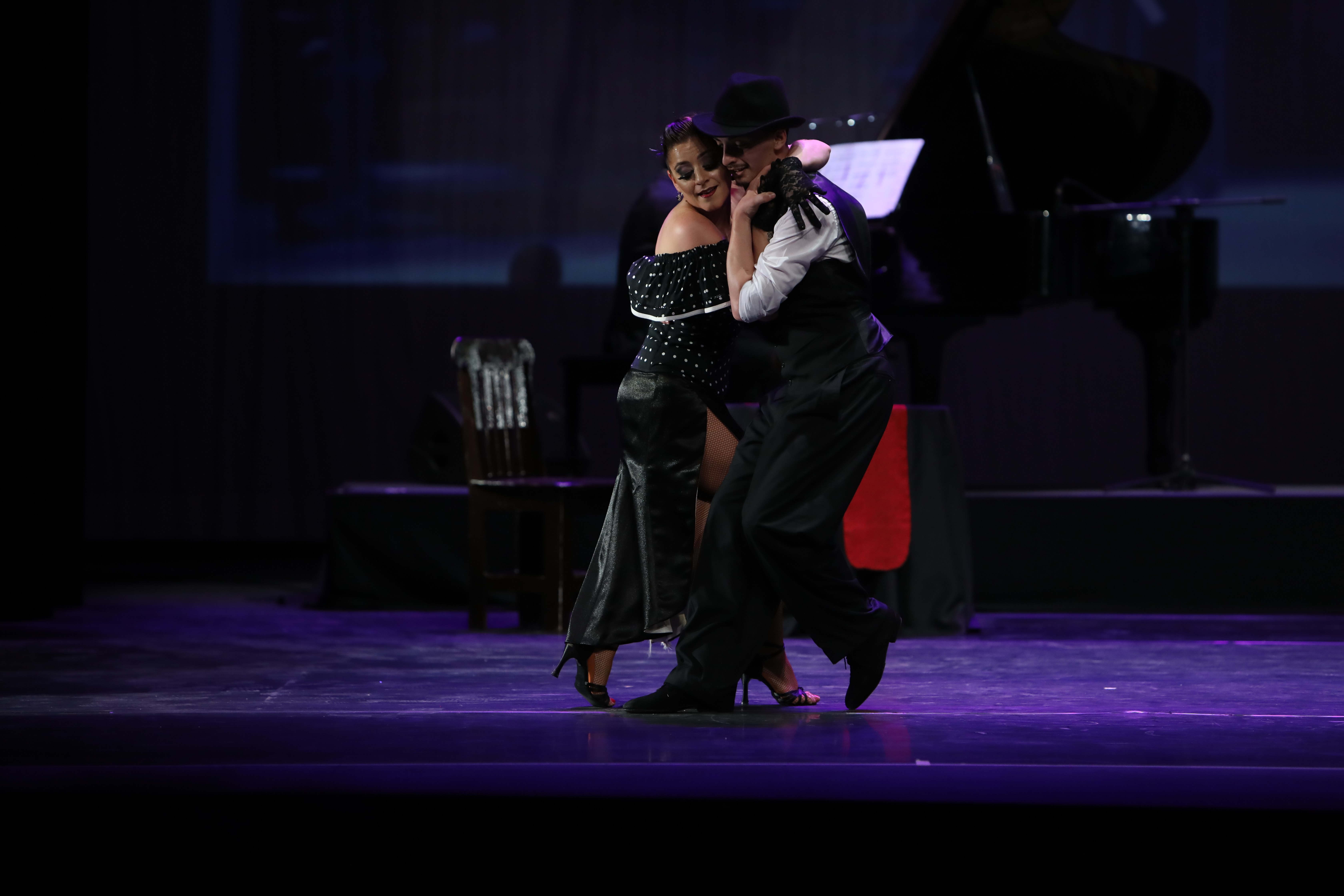 Courtesy of City of Culture Tunis
[unex_ce_button id="content_2zl650u9x" button_text_color="#ffffff" button_font="custom_one" button_font_size="26px" button_width="full_width" button_alignment="center" button_text_spacing="15px" button_bg_color="#000000" button_padding="120px 0px 120px 0px" button_border_width="0px" button_border_color="#000000" button_border_radius="0px" button_text_hover_color="#ffffff" button_text_spacing_hover="15px" button_bg_hover_color="#2d2d2d" button_border_hover_color="#000000" button_link="http://arabesqueint.com/?p=244" button_link_type="url" button_link_target="_self" has_container="" in_column=""]MORE DANCE PROJECTS[/ce_button]