Zakir Hussain, Béla Feck, Edgar Meyer

with the Symphony Orchestra of India (SOI)
The Middle East tour of SOI was considered as a milestone for the orchestra as this was their first tour in the region.
In cooperation with Wu Promotion.
25 & 26 February 2013.
Royal Opera House Muscat, Oman.
The world renowned tabla player Zakir Hussain and his partners, banjo player Béla Fleck and double bass player Edgar Meyer, joined hands with The Symphony Orchestra of India (SOI) to make their debut at the magnificent Royal Opera House Muscat of Oman. The Middle East tour of SOI was considered as a milestone for the orchestra as this was their first tour in the region.
India's first professional orchestra, The Symphony Orchestra of India conducted by Zane Dalal, was founded in 2006 and draws talented musicians from around the world while developing musical talents in India. Beyond its role as the country's leading Western classical ensemble, the Mumbai-based orchestra has also earned acclaims for its performances at the Fifth Festival of the World's Symphony Orchestras in Moscow.
Their performance with music director and violinist Marat Bisengaliev also features the internationally renowned Indian musician and composer Zakir Hussain who has toured extensively worldwide and taught advanced tabla in India and abroad during his forty years career.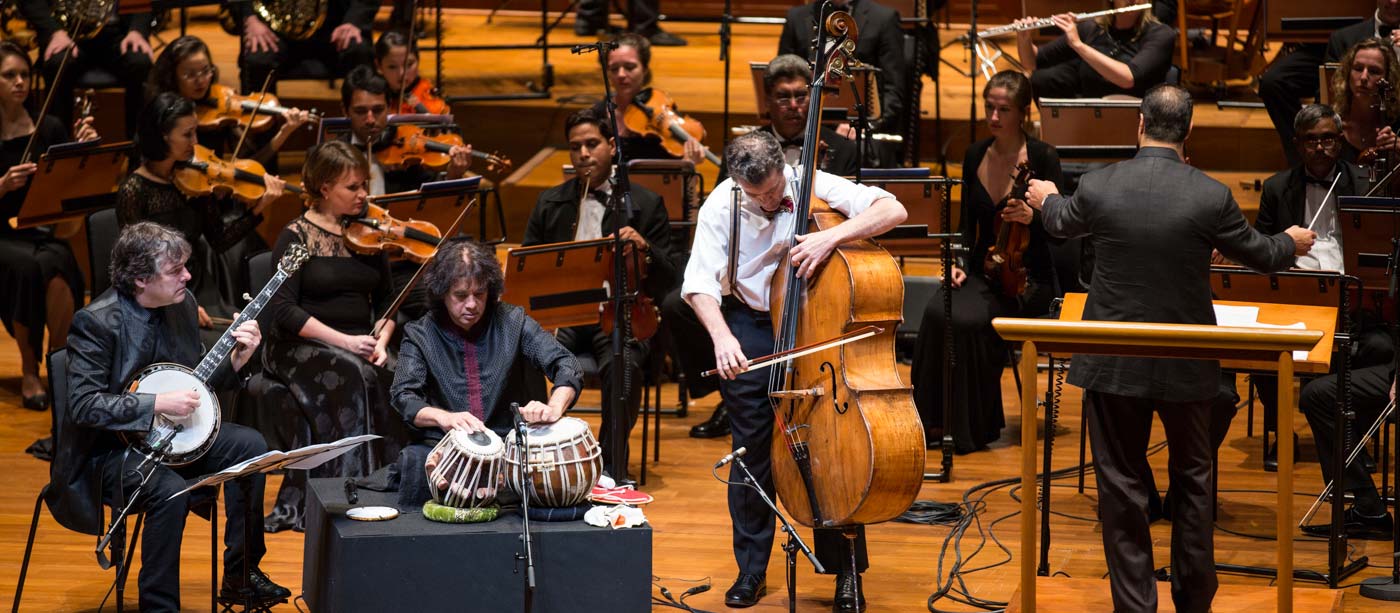 Photo by – Photographer's Name
Banjo player Béla Fleck and bassist Edgar Meyer are among the most innovative and influential advocates of the American bluegrass genre and their successful collaborations with Zakir Hussain have earned praises for "the musicians delicate and sympathetic interplay" (Los Angeles Times). One of their famous collaboration was the triple concerto commissioned by the Nashville Symphony with"The Melody of Rhythm", Concerto premier on 9th of September 2006, with Leonard Slatkin conducting the Nashville Symphony Orchestra.
The concerts given by Zakir Hussain and SOI at the Royal Opera House Muscat attracted great attention from local audience. Under the baton of Zane Dalal, the SOI respectively played Glinka's Ruslan and Lyudmila - Overture as well as Symphony No.5 in E minor, Op64 by Tchaikovsky. During the first half of the concerts, SOI'sMusic Director as well as the famous violinist Marat Bisengaliev passionately performed Violin Concerto in D major, Op.35 by Tchaikovsky, fully showcasing their brilliant techniques and skills. The Triple Concerto - Melody of Rhythmby the three artists and SOI became the highlight of the nights.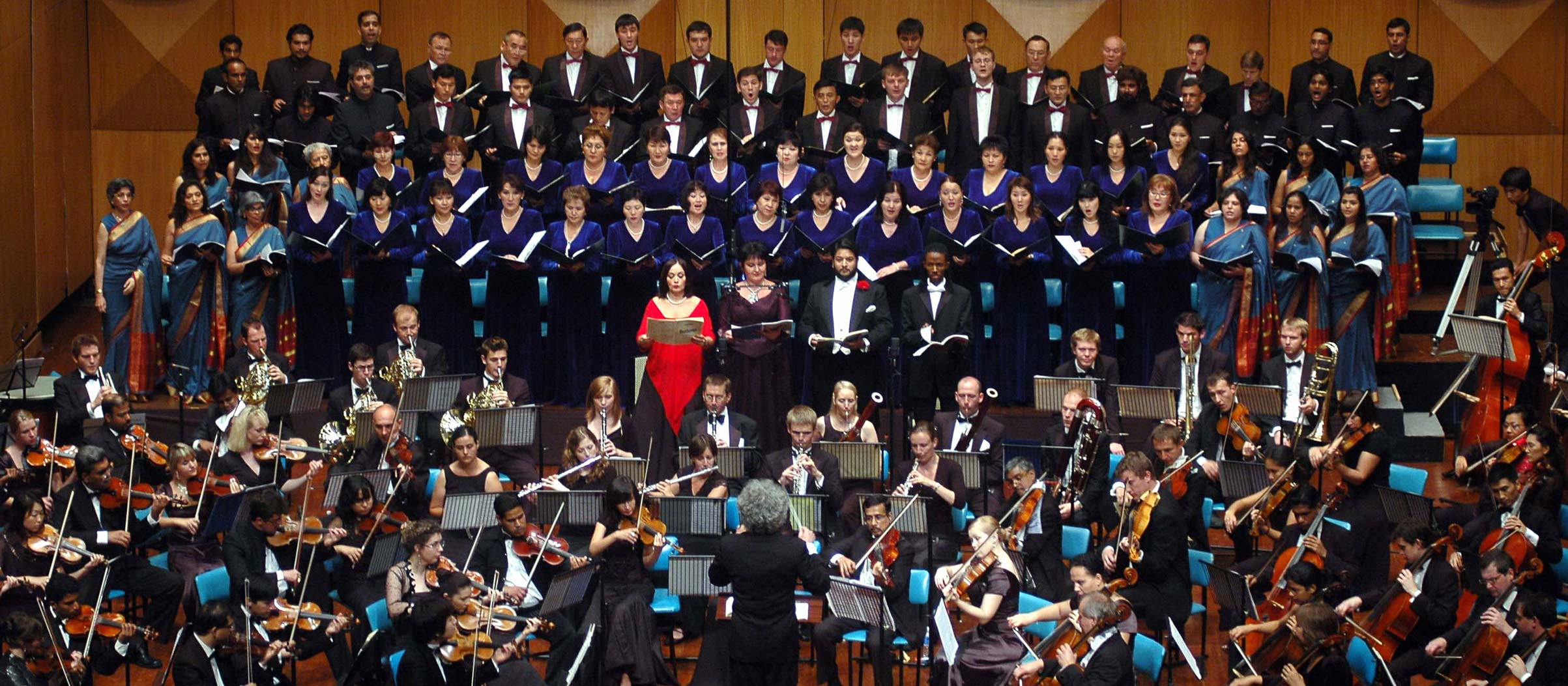 Photo by – Photographer's Name
[unex_ce_button id="content_2zl650u9x" button_text_color="#ffffff" button_font="custom_one" button_font_size="26px" button_width="full_width" button_alignment="left" button_text_spacing="15px" button_bg_color="#000000" button_padding="120px 0px 120px 0px" button_border_width="0px" button_border_color="#000000" button_border_radius="0px" button_text_hover_color="#ffffff" button_text_spacing_hover="15px" button_bg_hover_color="#2d2d2d" button_border_hover_color="#000000" button_link="http://arabesqueint.com/events/events-orchestra//" button_link_type="url" button_link_target="_self" has_container="" in_column=""]MORE ORCHESTRA EVENTS[/ce_button]